Online bookings. Effortlessly.
Take bookings 24/7 via your own website or social media page with eola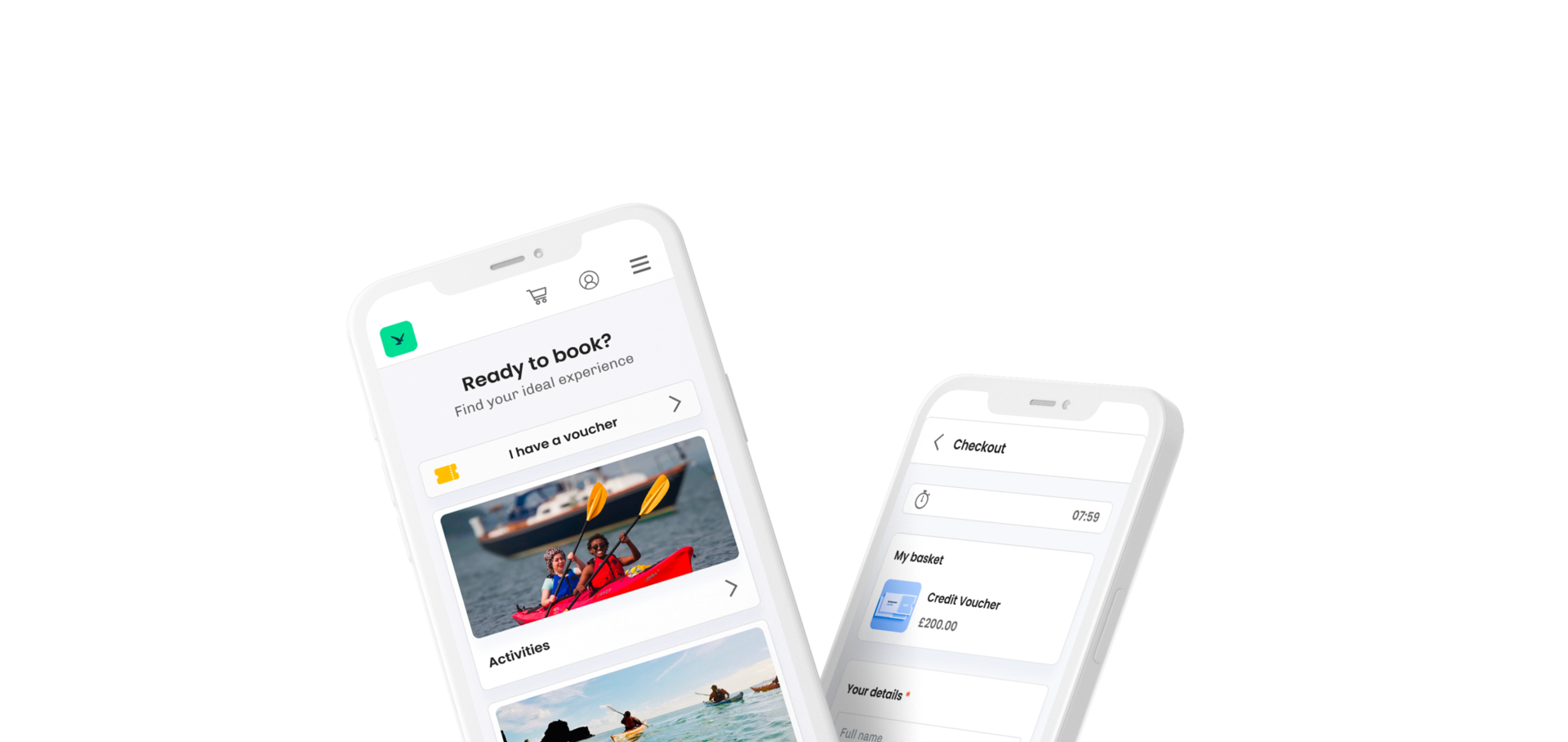 Your business, your bookings
85% of bookings come outside of working hours. Add our customisable booking widget to your website to automatically handle the booking process, from prospect to payment.
A smooth booking experience
Our booking flow makes it easier than ever to find and book activities. It walks your customers through every step of the booking process, from finding activities to signing disclaimers.
It doesn't stop at the transaction
Gather all the information you need from your customers as part of a single, comprehensive booking flow.
We built our booking flows with simplicity and accessibility in mind. We then tested these on real people.
The end result is a booking flow that gathers all the information you need as an experience provider, whilst remaining accessible and intuitive for the customer.
" eola is, in short, exactly the online booking system every seasonal leisure business needs. "
" It's literally about five clicks and they've booked and paid. And it's much easier for us to track everything "
" Before eola, we were using a lot of spreadsheets, diaries, and just remembering stuff in people's heads "
Woodmill Outdoor Activities