A million moving pieces. One straightforward solution.
Manage bookings, scheduling, staff, payments, and the all-important customer experience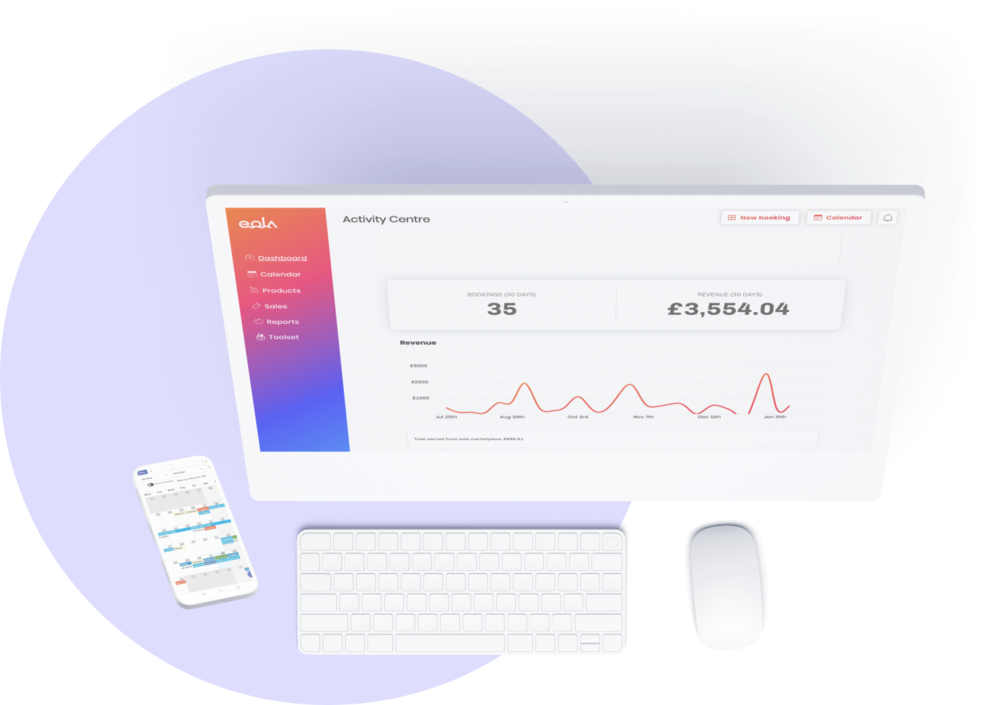 All your bookings at a glance.
The eola calendar sits at the heart of our platform. View your availability and manage your schedule at a glance with colour coded booking slots, filters and intuitive controls.
Equipment management, managed.
Maximise your efficiency with cutting-edge resource management. Simply add your equipment to eola to automatically monitor availability across activities and rentals.
Payments without problems.
From taking payments to issuing refunds, eola handles the process for you. Get set up in minutes and start taking payments online. All payment processing is included in the eola fee.
"It's taken us eleven years to finally find 'the one'. Years of sending countless emails, missing calls, printing waivers and booking forms, and spending more time in front of our laptops than out and about.
eola is, in short, exactly the online booking system every seasonal leisure business needs. Since using the system, clients have commented on how quick, easy and efficient the booking process is. Even better than that, my workload has decreased. Brilliant."