Woodmill Outdoor Activities Centre
A stone's throw from Southampton city centre, Woodmill Outdoor Activities Centre occupies a 17-acre island oasis, perched on the River Itchen. The centre is run by Active Nation, and offers multiple land and water-based activities, including kayaking, SUP, raft-building, bushcraft, and a high ropes course.
Woodmill works closely with a number of local initiatives to provide children and young people from underprivileged backgrounds with access to the outdoors.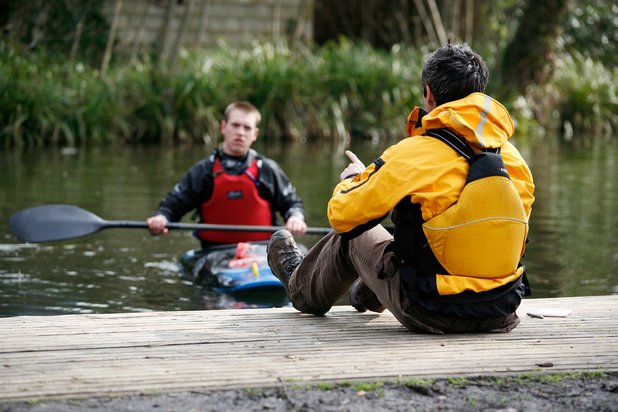 With multiple activities and instructors to keep track of, eola's adaptable platform was the ideal solution for Woodmill Outdoor Activities Centre. Take a look at what general manager Charlie Boyce-Smith had to say about eola when we popped down to Southampton for a visit!
"Before eola, we were using a lot of spreadsheets, diaries, and just remembering stuff in people's heads. The platform has streamlined a big chunk of our business, and it's made our customer journey so much easier. After a quick meet and greet our customers are out on the water in minutes. All we have to worry about is bums on boats."
"We use eola to manage our rotas - it's super easy to get an overview of my week and find out where I'm needed each day. The instructor filter lets me see who's doing what. It's a simple platform to use but it makes a massive difference in terms of how smoothly things run on the day."