Wokingham Waterside Centre
Perched on the picturesque banks of the River Thames in leafy Berkshire, Wokingham Waterside Centre is a riverside hub for watersports, just a stone's throw from Reading town centre.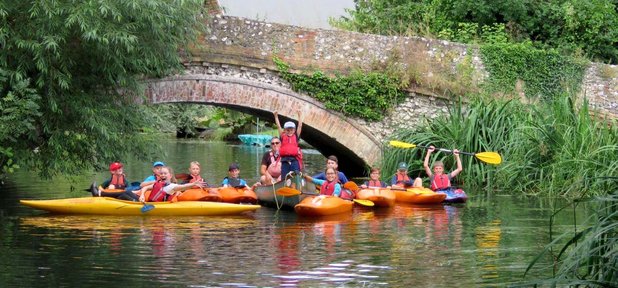 First dreamt up in 1991 by committed scout John Cooper, it was ten years before Wokingham Waterside Centre opened its doors on a former patch of scrubland by the River Thames. In 2020, the centre started using eola to manage the business and handle online bookings.
Find out what assistant business manager Connor Maroney - who first learnt to paddle at the centre himself - had to say about eola when we headed down for a visit and a paddle!
"Transitioning to eola made our online booking system quicker and simpler to use. The ability to book out and block out resources ensures we cannot overbook sessions or double book equipment - this quickly became a key feature used within our centre.
The customer service is the shining point of eola. Quick, friendly, helpful, and easy to access."
Assistant operations manager