PRESS RELEASE: eola announces 2 million fundraise success
by Joanna Mills
Today we're thrilled to announce we have closed a £2 million funding round led by Pentech Ventures, with participation from Techstars and a number of leaders in travel and technology.

Our goal is to provide cutting-edge operations technology to experience providers in the UK and beyond. From hiking tours in Scotland and watersports centres in Cornwall to hot air ballooning in New Zealand, we equip them all with the tools they need to manage their entire business - simply and efficiently. By automating all bookings and payment processes, making scheduling and resource management easy, and providing features like memberships, vouchers and rentals, the eola system saves businesses valuable time and boosts their revenue every day.

CEO, Callum Hemsley says: "We are delighted to have this group of investors onboard for the next stage of our journey. The success we have achieved to date is a real testament to the incredible tenacity and resilience of the team and our customers. Even through the most difficult times, they have been an absolute force of optimism and willpower. 2020 was a difficult year, but seeing how everyone responded was truly inspiring, and I can't say how grateful I am to be on this journey with them all. Now, we are looking forward to helping ever more experience businesses thrive and grow together with us."
During 2020, we saw our business grow with an amazing 5x while tripling the amount of experience providers using our system. The value of automated processes, online accessibility, and real-time adaptability has proven even more essential during the last year's ever changing conditions. Using eola's unique technology, our average partner doubled online bookings in 2020 from the previous year.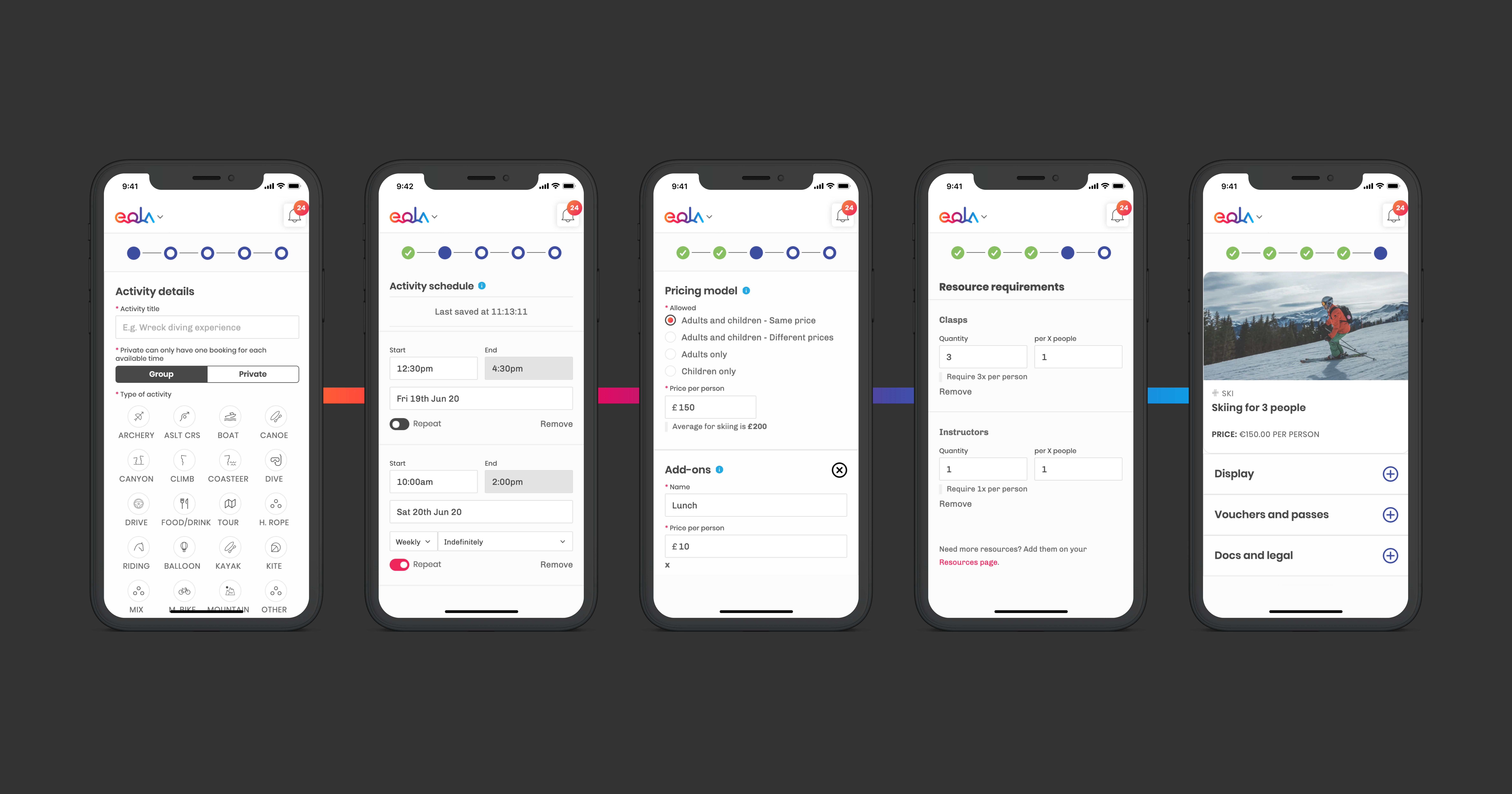 Sandy McKinnon, partner at Pentech Ventures, comments:The eola team has crafted an incredible platform which really is an operating system for running experience businesses. To have grown a company during lockdown in this market is incredible and speaks to the value they deliver to their customers. We are excited to back them and help them grow even faster.
We are now looking forward to further growth in 2021 as people are excited to return outdoors. With the ongoing surge in staycations, we are well positioned to support an industry expecting a record high demand for experiences. The new fundraise will be used primarily on expanding our technology, team and commercial footprint.

Eamonn Carey, MD of Techstars London Accelerator, said: Building products people love is one of the best ways to create a huge, scalable, category-defining business. That's precisely what Callum, Dan and the eola team have done. I'm consistently impressed by the feedback and referrals they get from their customers. More importantly, we can see the impact that eola is having on their businesses and their bottom lines. I've seen what's in the pipeline, and I cannot wait to see how those customers and millions of others benefit from eola's operating system.


Not currently working with eola?
We are a next generation booking management platform.
We're here to help you succeed.
Learn more
---
Next article: PRESS RELEASE: eola GBR Series returns this summer